Selasa, 12 Maret 2013
0 komentar
Tweet
Ditulis oleh :
Sigit Prastowo
Advertised:12-3-13 Closing Date:11-4-13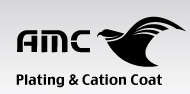 PT Actmetal Indonesia
PT. Actmetal Indonesia is part of business of Actmetal Corporation, Japan. We have been making efforts to make a contribution to our customers and furthermore to our communal society through surface treatment business, mainly electro zinc plating and cation electro deposition coating, utilizing the expertise and experience we have accumulated for a long time. Now, to support our business in Indonesia, we are seeking for highly qualified professional candidates to join our team as :
Marketing Staff
Jawa Barat - Karawang
Requirements:
Female
Age 23 - 28 years old
Candidate must possess at least a Bachelor's Degree in Marketing or equivalent.
At least 1 year of working experience in the related field.
Good interpersonal, good communication skills, high analytical skill & fast leaner
Passionate in Automotive industry.
Organized, active and initiative.
Attractive and good interpersonal.
Good Command in English and Computer literacy.
< li>Applicants must be willing to work in Kawasan KIIC, Karawang.
For candidates who are interested and qualified as above, please send your CV, and salary expected and photo to the email address below:



Only applicants who have qualified as the above conditions we will consider.

Artikel Menarik lainnya :
Description
:
Marketing Staff - PT Actmetal Indonesia - Jawa Barat - Karawang
Rating
Reviewer
ItemReviewed
:
Marketing Staff - PT Actmetal Indonesia - Jawa Barat - Karawang